No, we're not talking sausages. On this page Gary Renard recommends some web resources
that may be of interest to readers of his work.
Check back every now and then to see what's new!
| | | |
| --- | --- | --- |
| | | Introducing my partner, Cindy Lora-Renard. Cindy has a Masters Degree in Psychology and is a certified hypnotherapist. She does private counseling sessions over the phone. She is also a formidable music talent who writes, sings, and plays her own songs. Her two acclaimed music CDs are available at her website. For this and more about Cindy, please go to: www.CindyLora.com |
| | | |
| --- | --- | --- |
| | | My buddy, Gene Bogart, has a great A Course in Miracles website called, On Course, with Gene Bogart. It includes recordings of Gene doing daily Workbook Lessons from the Course. You can join for free at any time, although donations are accepted. Here's the link: On Course |

My friend Maria Felipe has a Course based channel at YouTube. Please check it out! YouTube Channel, Maria, Coconut TV: Talks, interviews, v-blogs based on A Course In Miracles! View interview with Gary Renard here:
https://www.youtube.com/watch?v=iTnp0oSIVQM
Gary and Cindy love the Good Vibe Studio in Thousand Oaks, California.
Highly recommended for many purposes!
Gary highly recommends the beautiful music of this wonderful performer. 



www.jodyebling.com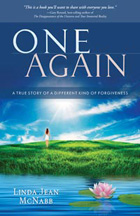 One Again: A True Story of a Different Kind of Forgiveness
 by Linda Jean McNabb. A captivating and inspiring tale of spiritual awakening and triumph that reads like a novel while also providing the reader with tools and resources, which have the power to change lives beyond imagination. Buy now from Amazon:
One Again: A True Story of a Different Kind of Forgiveness
This book is so highly recommended by Gary that he wrote the Foreword for it. It is one of Gary's favorite books and two of his best friends.
TAKE ME TO TRUTH, Undoing the Ego is the first book to boldly address the fundamental problem that all spiritual seekers face; the ego! The ego together with its reality are an illusion, yet most books today are still spiritualizing the dream! Take Me To Truth, Undoing the Ego heralds the next evolutionary leap in Conscious Awakening by going directly to the 'cause' of all suffering. This is a six step navigational guide to undoing ego, aimed at liberating our perception from the hypnotic distractions of western culture.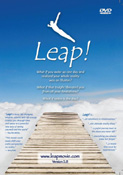 Leap! Movie 
Leap! explores the ageless idea that the world is an illusion.
Is the world literally an Illusion or is it just your perception that is the illusion? If the world is an illusion what then? Leap! features interviews with contemporary visionaries, scientists and authors - including Gary - and takes you on a journey that offers you a powerful way to perceive yourself and the world.



 
A center for the study of A COURSE IN MIRACLES
Gary's new "Art of Advanced Forgiveness" videois now
available for online purchase from this source.

Louise Hay, publisher of THE DISAPPEARANCE, calls 12th House
"a wonderful site. I trust Mark as an astrologer and guide."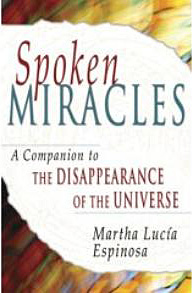 Spoken Miracles is an anecdotal account of Martha Lucía Espinosa's 30-year-long search for answers from God, as well as the result of a request that has been made by thousands of readers of author Gary R. Renard's The Disappearance of the Universe.
http://www.anotherwayfoundation.org/books_pubs.html